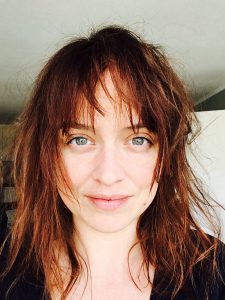 Heidi Torsvik is a Bergen-based, Norwegian artist/singer/composer/performer/producer with a wide range of artful interests from film to photography to painting.
Songs/duets with other artists/bands
Heidi Torsvik was born in the city of Bergen in Norway, January 4th 1982.
By the age of 8 she was performing as a singer in public, and by the age of ten she did her first recording session. It was very clear that when Heidi sang, people were profoundly effected by her ability to deliver a song with tremendous vocal range and innate skill but also with a depth of soul.
At fifteen she discovered Ella Fitzgerald. This opened up Heidi's love for singing jazz and the great song "Standards". At 17, Heidi moved to Denmark to continue her studies of music and explore new techniques for using her voice. She performed with the likes of jazz-legend Toots Thielemans before turning twenty, and garnered good critical reviews for her live jazz performances.
In her early twenties Heidi's love for diverse forms of music included, folk, country-music, rock, punk, blues, pop, etc. Throughout her twenties she worked on numerous recording projects in Norway, while also composing her own music. One of the most significant projects was "The Last Hurrah". Together with the Norwegian producer, HP Gundersen, she made two albums and one EP. Their albums received the highest accolades from music critics, specially in Norway, England and Germany.
The Wire (UK) said; –  "Heidi Goodbye is the archetypal folksy indie chanteuse, so self-consciously twee and "ironic" that she makes the singer from The Cardigans sound like Howlin' Wolf." 
Torsvik has an artful approach to her singing performances and is uncanny and adept at discovering and creating different personas within her songs and in her live performances. She is an artist/singer/performer with a pure, strong and soulfully loving presence who is known for touching the hearts and minds of her diverse audience.
After completing the second album for "The Last Hurrah" in 2012, Torsvik began to focus on her own compositions and solo projects, continuing to work under her synonym as Heidi Goodbye. In 2013, Torsvik founded her own record label, Goodbye Records, to allow for more freedom in her creative processes. Goodbye Records now has a roster of unique and one-of-a-kind artists including her partner in the label, music artist Camille Davila, whom Heidi has toured with in California, England and Norway. The vision of Goodbye Records is to nurture original artistic expression without borders.
Heidi Goodbye`s latest release "A Flash of Bliss"  has received five stars reviews from the best music critics in Norway. On the album Torsvik worked with Los Angeles Producer Jason Hiller at his studio in Beverly Hills. Together they chose to work with "Old Skool" analog technology and did the entire album on an 8-track tape machine. The resulting sound is stunning. "A Flash of Bliss" is an album of deep soul, eclectic humor, and honest emotion. So much so, that it will transport any listener to a place of profound art and heart. Heidi is creating videos for all eleven track of "Flash of Bliss".
Her latest project is the double album, Hidden Soul of the Fjords, which was released on Naxos Records (NXN) in September, 2020 and it is currently receiving great reviews. She co-created the album with multi-disciplinary artist/producer Lazerus Winter (US) . They are also creating a new production company – Trollywood Productions.
Heidi continues to innovate and create visionary art with music, film, writing and explorations of new technology. Her vision includes seeing Bergen become one of the great, global creative centres for art/performance/ film/television and unique new technological formats such as Immersive Dome theatres.
Heidi continues to innovate and create visionary art with music, film, writing and explorations of new technology.